Did you know you can 'gift' Ibbleobble Apps in the App Store… Check out our comprehensive guide on how to make it an Ibbleobble Christmas! Sometimes it's really difficult to pick out something special, whether it's for your grandson or your niece, or maybe you're buying something for someone who has everything? We are here to make sure you're clued up on how to 'gift' our Apps. Not only do we think they're a great idea for a Stocking 'filler'/'stuffer', but we feel Ibbleobble Apps are a great cost-effective, fun, learning tool for children who own an iOS device.
Step one –
Let's go!

Open the App Store icon on your iPhone or iPad. It really takes two minutes!
Step two –
Go search

Locate and select an Ibbleobble App in the App Store. As a hint, we find the App bundles are very good value for money.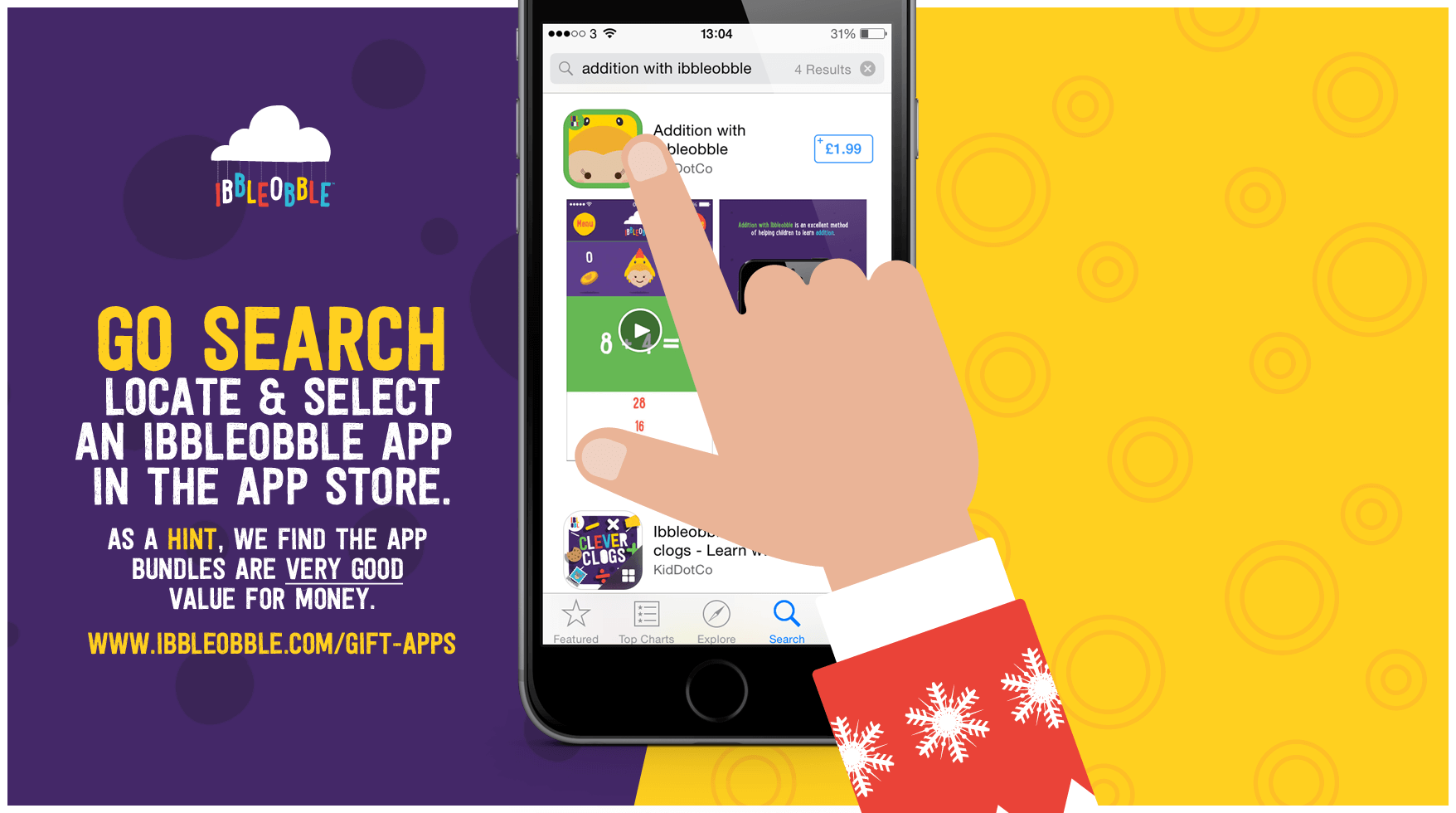 Step three –
Gift it!

Select the 'Share' icon at the top right of the screen. This is where the fun starts.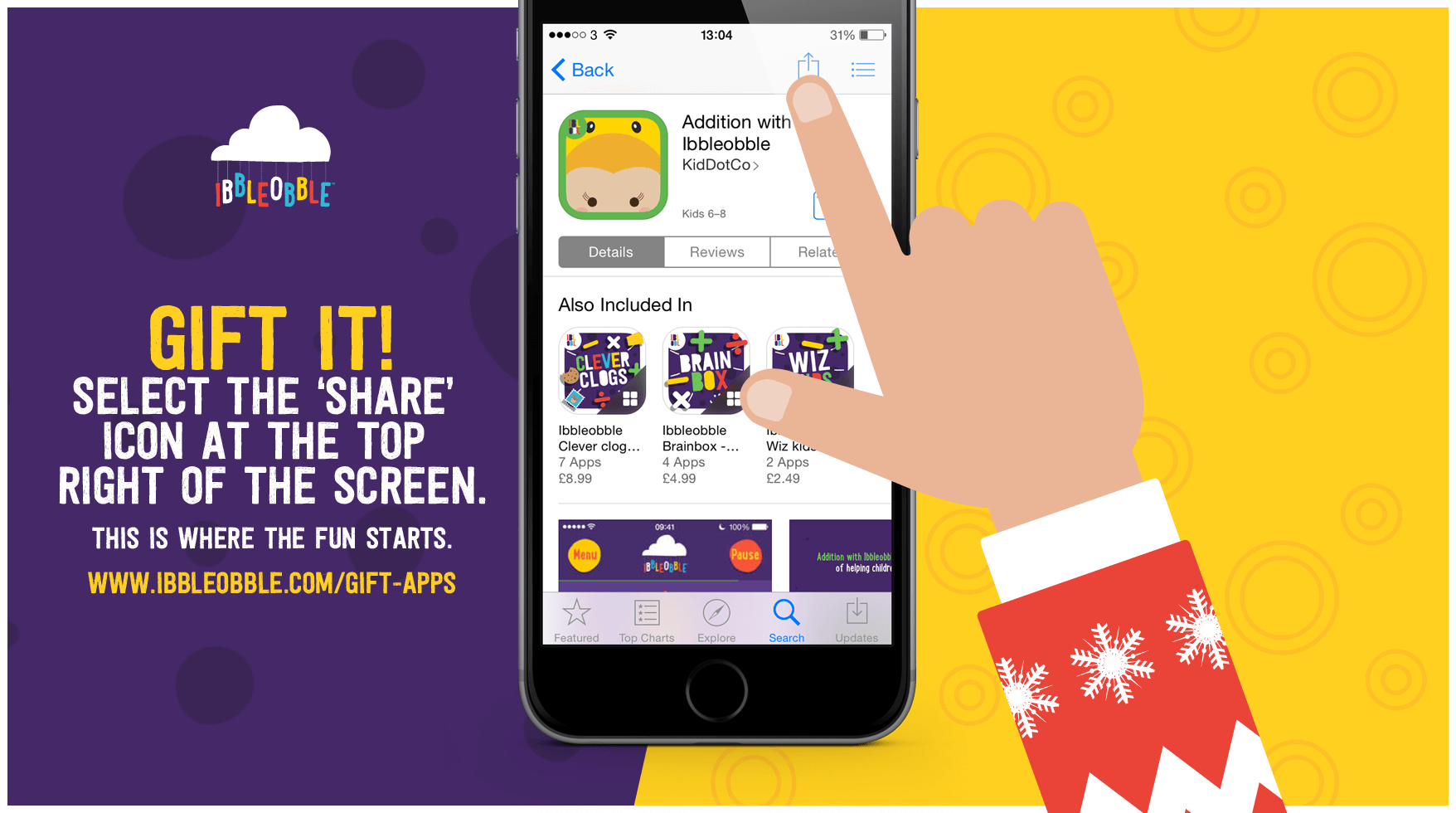 Step four –
Like magic

Select the 'gift' icon. Don't forget the big shiny bow!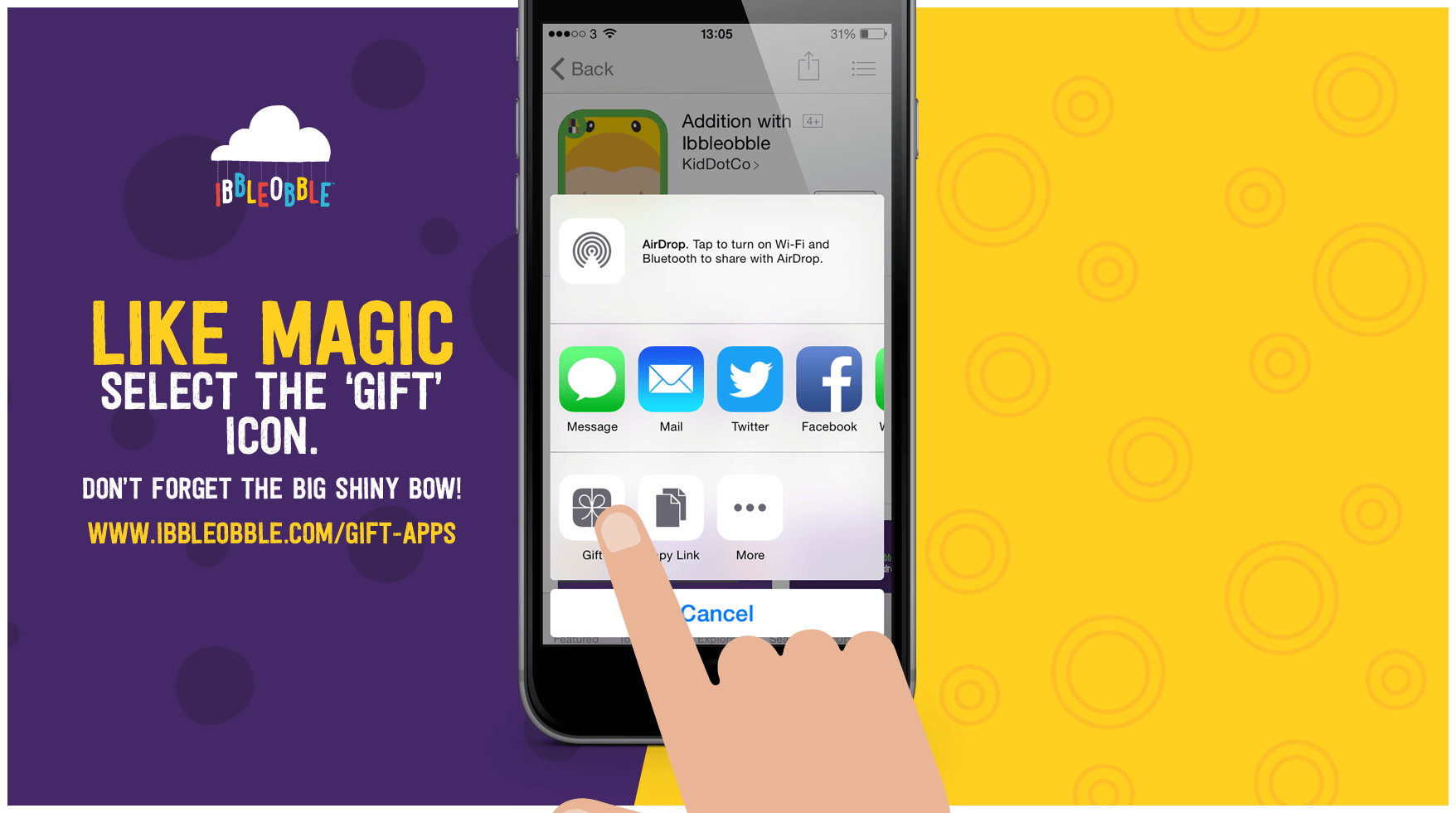 Step five –
Choose recipient

Fill out the details of the recipient. Remember it can only be redeemed from the App Store is was bought.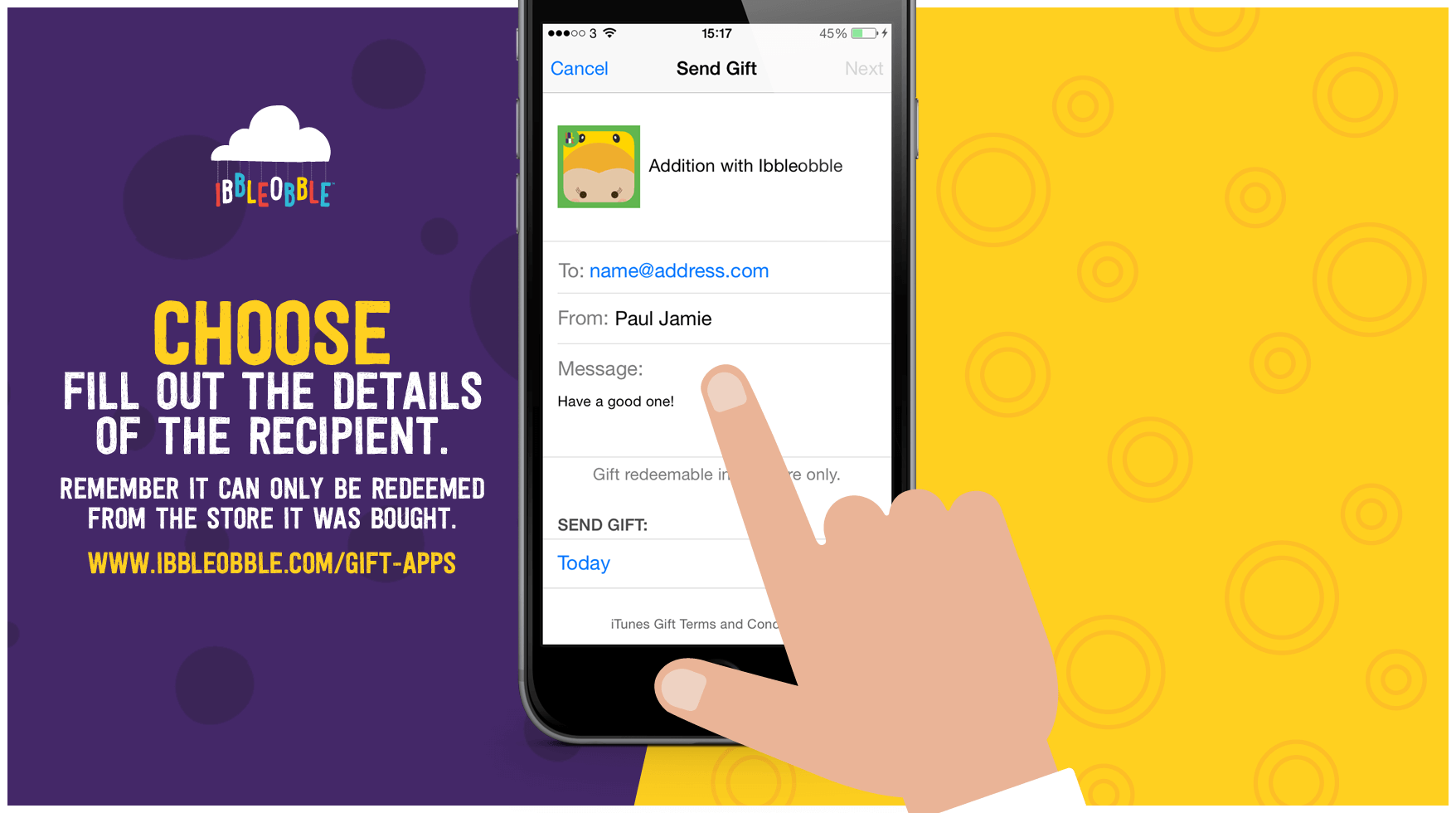 Step six –
So close

You can choose from a range of cute themes.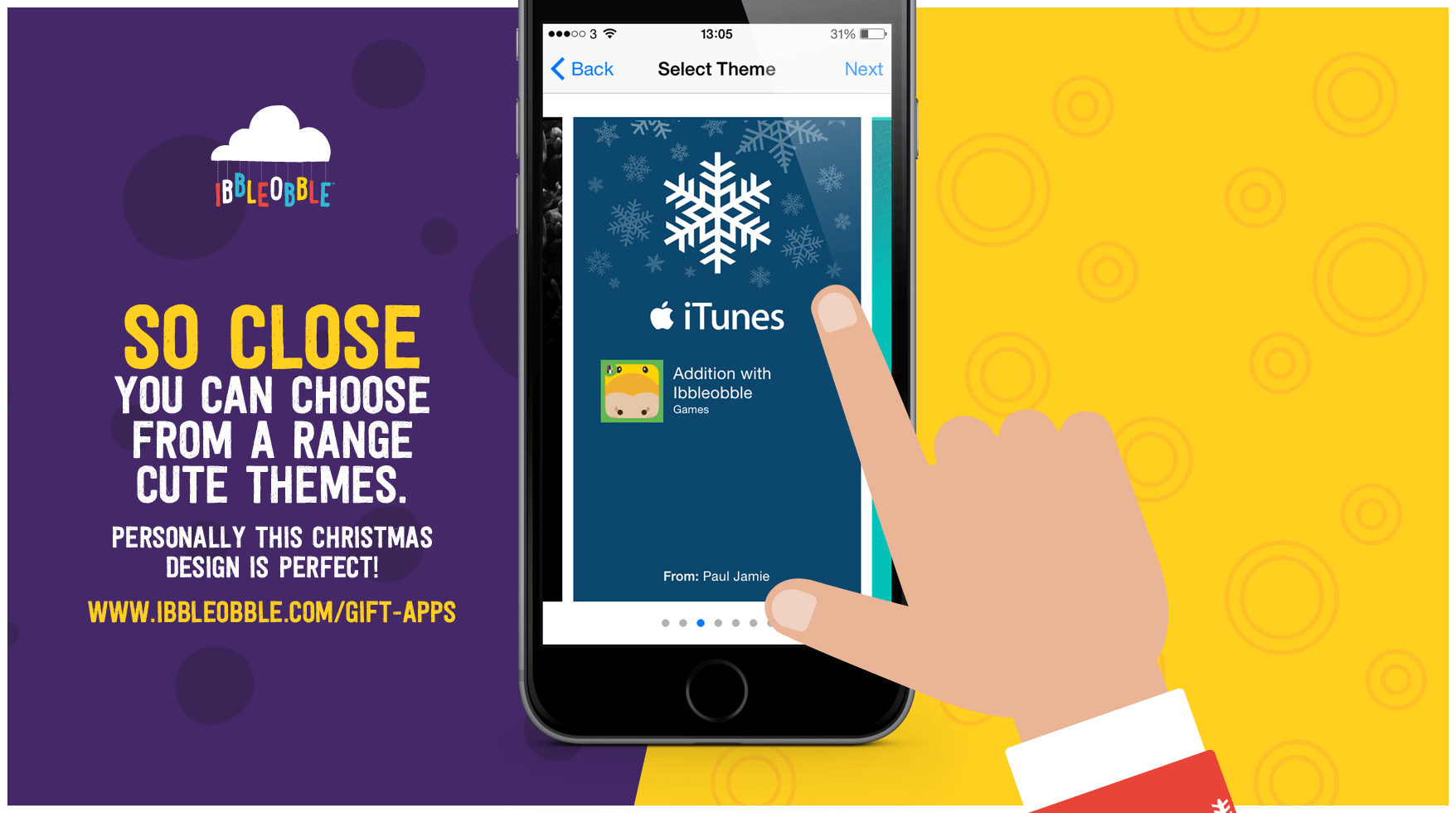 Step seven –
Yay!

Simply confirm your purchase. Be sure this little gift can make a huge difference for any child.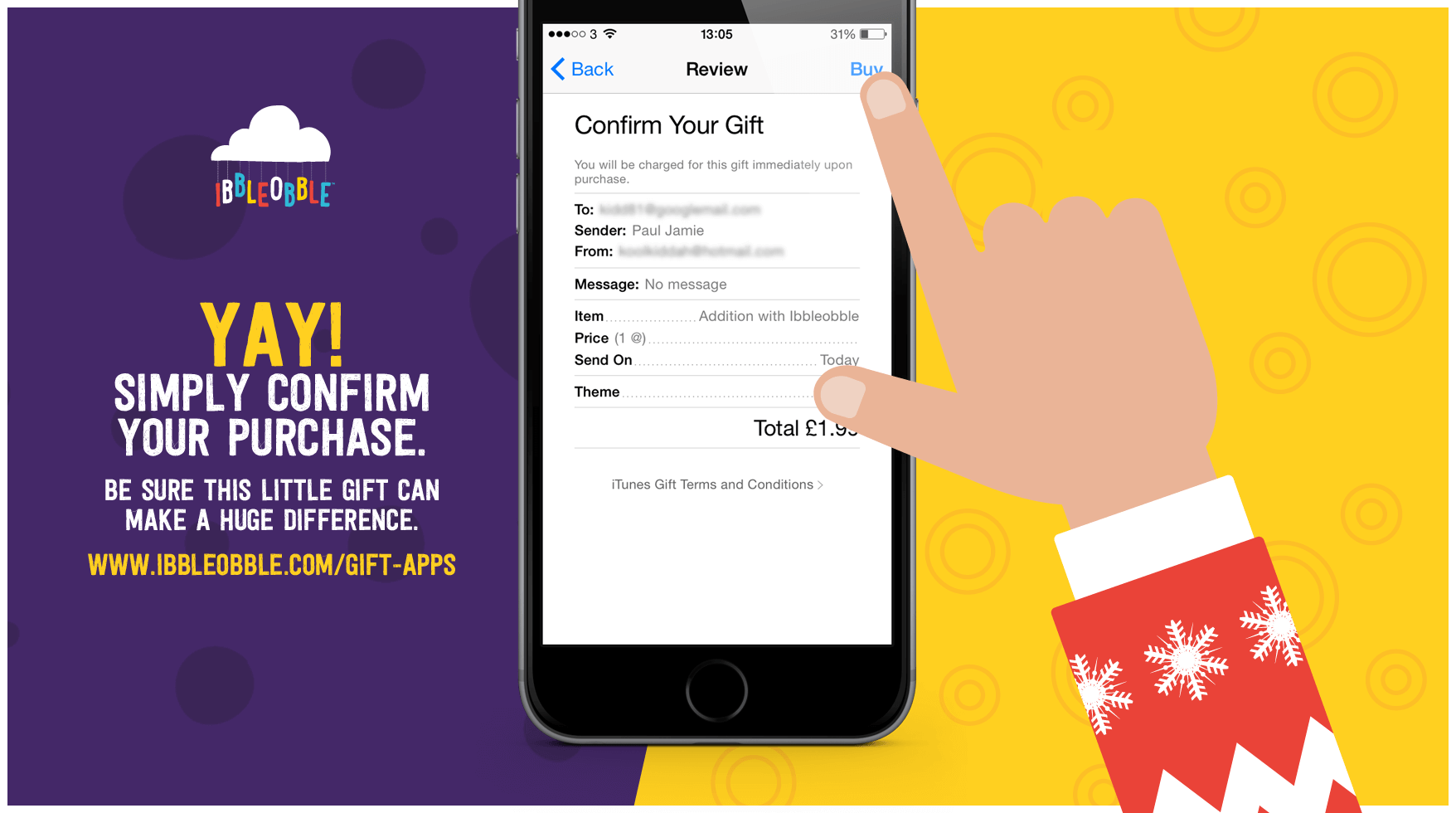 We hope this has helped you understand how simple gifting Apps is. Whether you are a Stocking 'filler' or a Stocking 'filler' we hope you choose to gift with Ibbleobble. We wish you Happy holidays! 😀 More here…www.ibbleobble.com/gift-apps www.ibbleobble.com/apps
---
Categorised in: Ibbleobble KidDotCo